I decided to try this from childhood memory.
But since apple are higher in natural sugar and carbs, I left them out and dare anybody to tell the difference.
Mock Apple Strawberry Crisp
6 servings at 3.5 carbs each.
1 medium zucchini
10 strawberries, sliced
1/2 c.
wheat protein isolate
5000
1/2 c.
almond flour
1/4 c.
brown sugar
DiabetiSweet
6 T. cold butter (cut in pieces)
1 t. cinnamon
2 T.
Davinci
simple syrup
1 T. lemon juice
1/2 c. + 3 T. equivalent
liquid
splenda
2 T. Old fashion Quaker Rolled Oats
Peel, cut lengthwise and remove seed (I used a melon baller) from zucchini.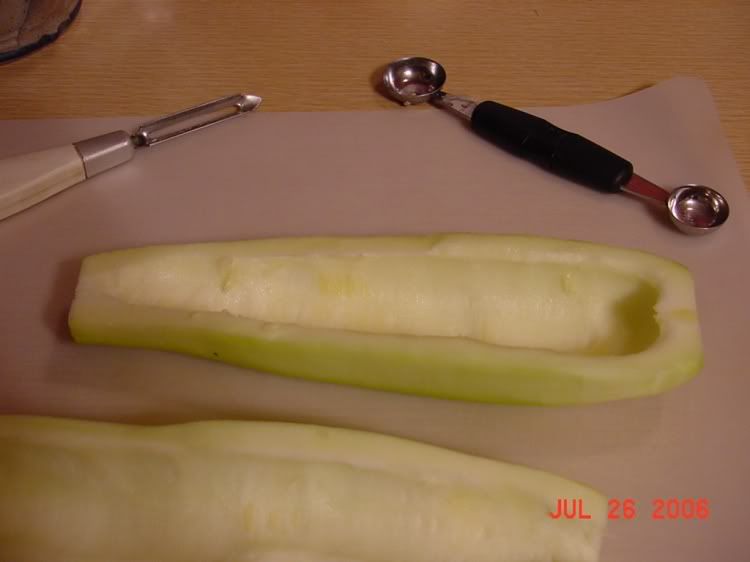 Slice to resemble apple slices in a small mixing bowl, coat with lemon juice,
Davinci syrup
, 3 T. equivalent liquid splenda and microwave for 1 min then set aside.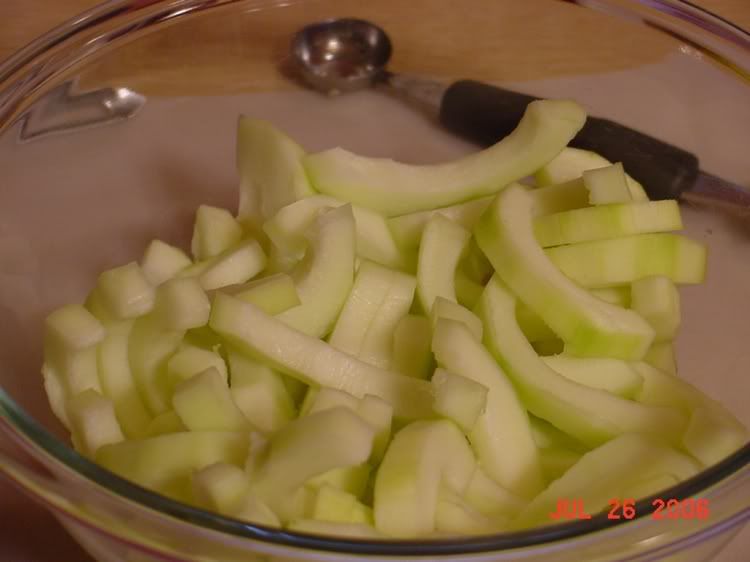 Slice strawberries and combine with zucchini then transfer to a 9 X 9 baking dish.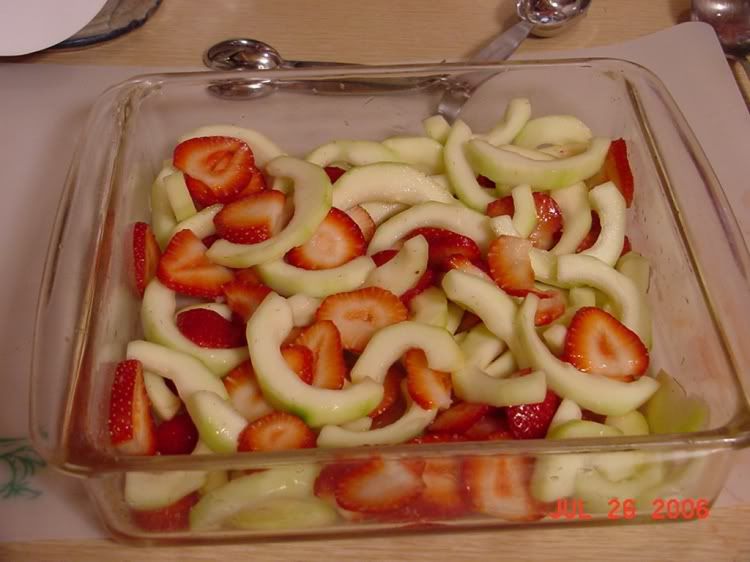 In a large mixing bowl combine wheat protein isolate, almond flour, brown sugar DiabetiSweet(mixed with 1/2 c. equivalent liquid splenda), cinnamon, and Old fashion Quaker Rolled Oats.
Then cut cold butter into flour mixture till like a coarse meal and top the zucchini and strawberries.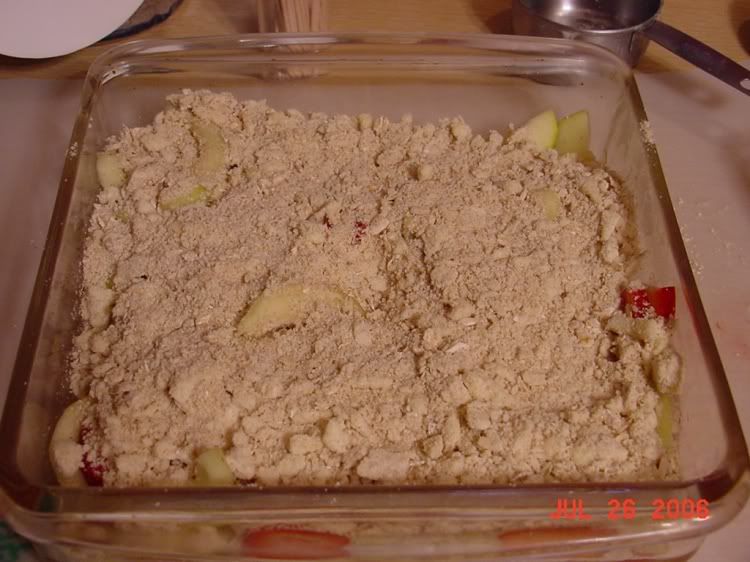 Bake in a 350 oven for 35 until nice and bubbly.
For the last 3 min I turned on the broiler to get the crisp to a light golden brown.
[COLOR=DarkRed]Enjoy![/COLOR]