Quote:
Originally Posted by
Kevinpa
Here is my version Carolyn.
9 servings Just over 3 carbs each
1/2 jar (5 ounce)
Jok n Al
Pineapple fruit spread
1/2 cup
almond flour
1/2 cup
wheat protein isolate
5000
1 t. baking soda
1
splenda
quick pack
1/4 cup unsweetened
coconut
1 large egg
1/8 cup coconut
davinci
1/4 t. pina colada
LorAnn
Gourmet flavor oil
1/2 cup chopped pecans
Preheat oven to 350 degrees.
Mix dry ingredients.
Mix wet ingredients.
Mix dry into wet.
Pour into a 9 X 9 inch nonstick foil lined baking dish.
Bake for 25 minutes or toothpick come out clean.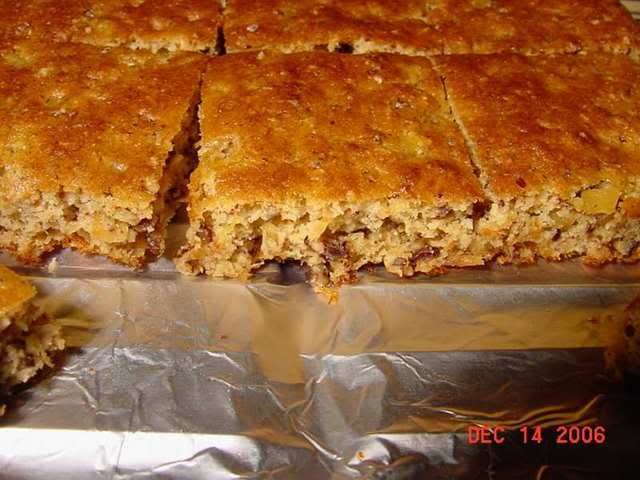 I made this fruit cake again last night tweaking my version a bit.
First I used my
cake and cookie flour mix
in place of the other flours.
Then I subbed 1/2 cup freeze dried pineapple hydrated in 1/2 cup coconut davinci for the Jok n Al Pineapple fruit spread and existing davinci in the recipe.
I also reduced the pina colada LorAnn Gourmet flavor oil to 1/8 t.
Although the color of the cake looks slightly different under the lighting of the picture(I gotta quit messing with my settings...
), the texture and taste was right on for a fruitcake.
My tweaks lowered the total carbs for the whole cake by 8 carbs and make it closer to 2 carbs per serving.
Although I know most don't have freeze dried pineapple, I am makeing this tweak a permenant change for my use.