This is what I've been doing for 9 weeks now. It started with a
VO2 test
on a treadmill where my metabolic profile was compiled. My trainer then sets up workouts every day and they are emailed to me the day before.
I print out the plan (first attachment) and bring to the gym with my heart monitor. I increase/decrease resistance & intensity to keep my heart rate in the zones shown on the plan for the durations listed. It requires constant attention but makes the 60 minutes go by very fast!
Afte the workout is complete, I upload the data to the website via a blue-tooth dongle that comes with the heart monitor. This data is then analyzed, compared to the plan, and then given a compliance score. There is a section where I can rate the workout and notify my trainer of any issues.
Based on this data the trainer modifies future workouts if needed. MWF are 60 minute workouts. T&TH are 35 minutes with a weight lifting routine that usually takes 50-60 minutes.
I'm not promoting this gym... the service they use "enewleaf" is used by multiple gyms across the country.
After 12 weeks you get re-evaluated and your workouts are adjusted accordingly.
Sample plan emailed to me: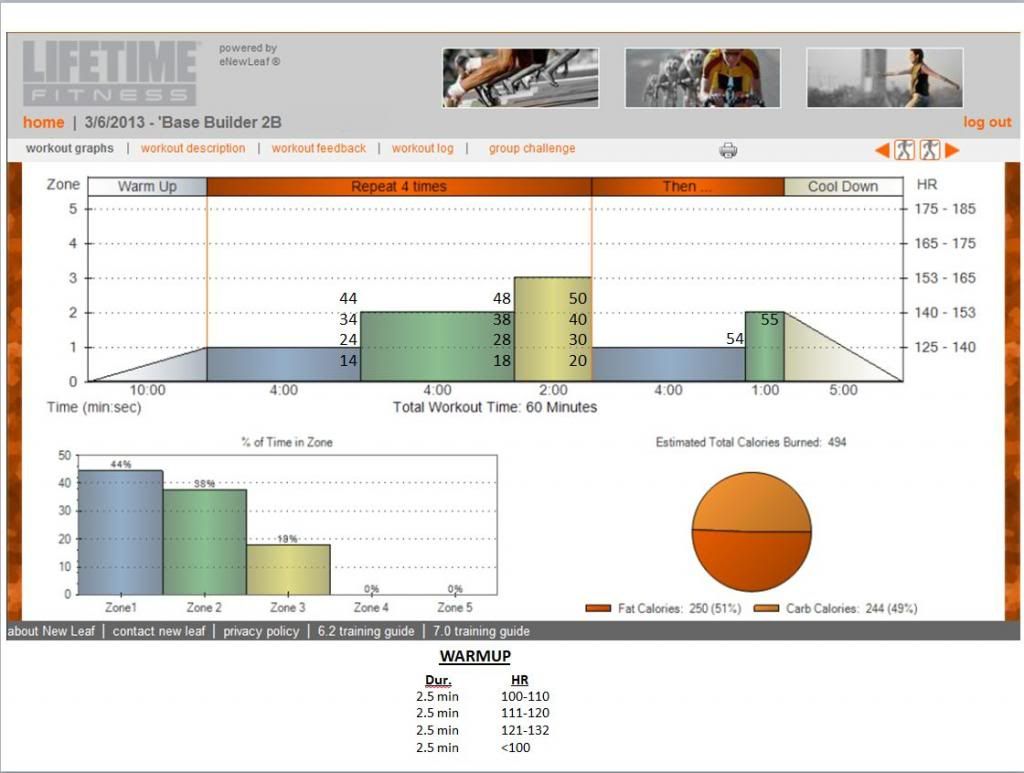 What the results look like. The black line is the actual heart rate data.